Cherrywood Infrastructure Phase 1 and 2 Works
Works are well underway by John Cradock Ltd /Jons Civil Engineering JV on the landmark Cherrywood Strategic Development Zone in South Co. Dublin.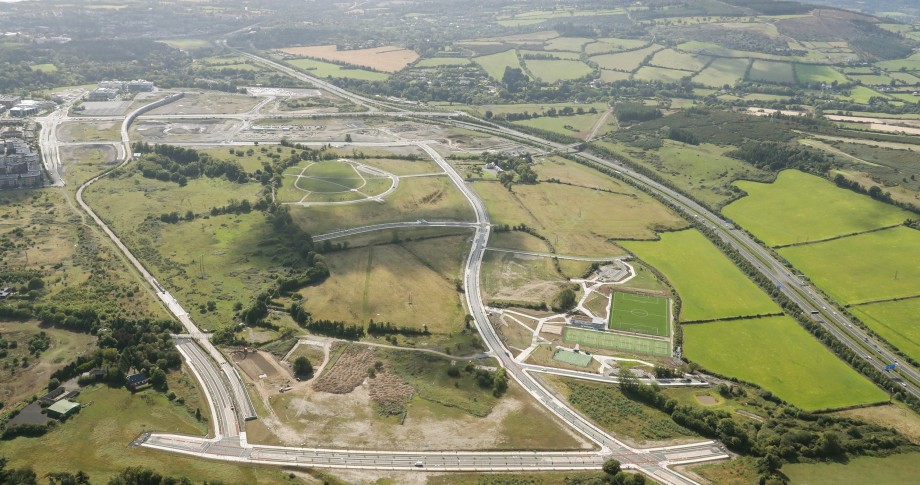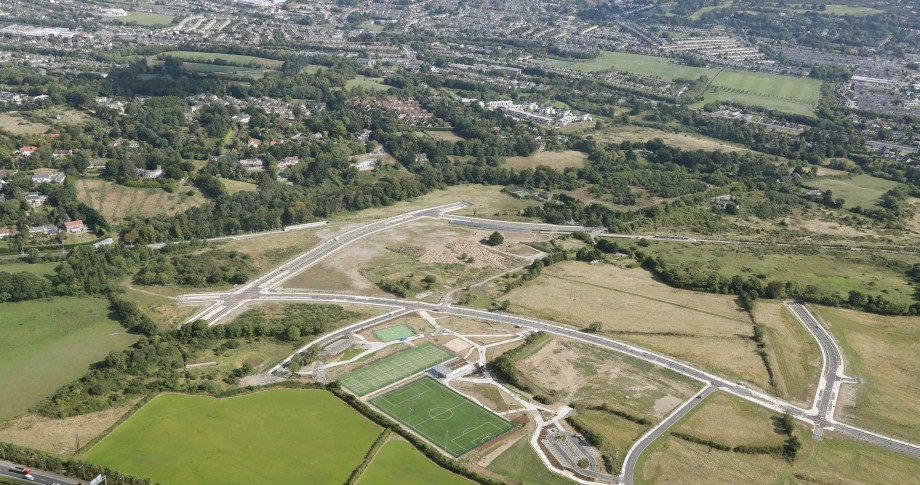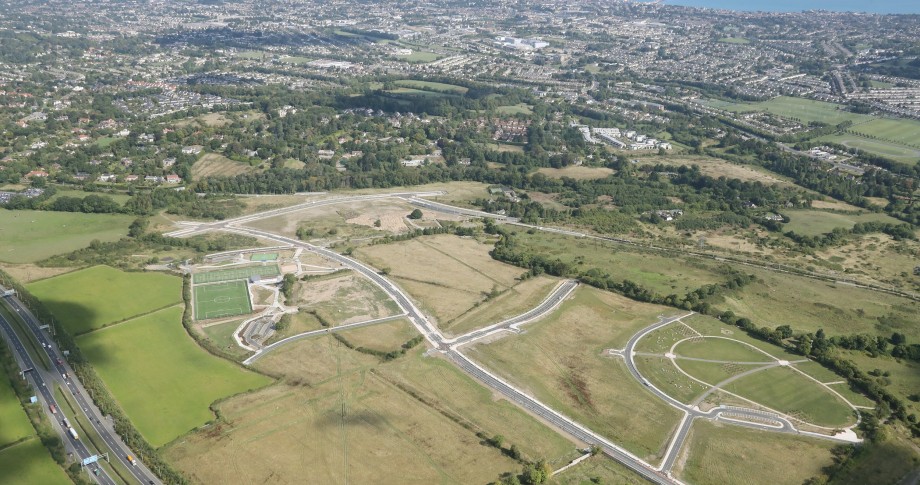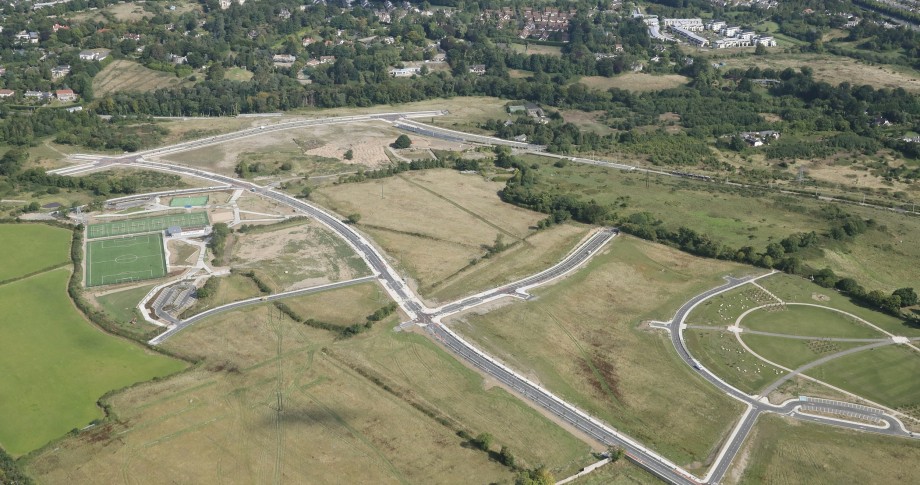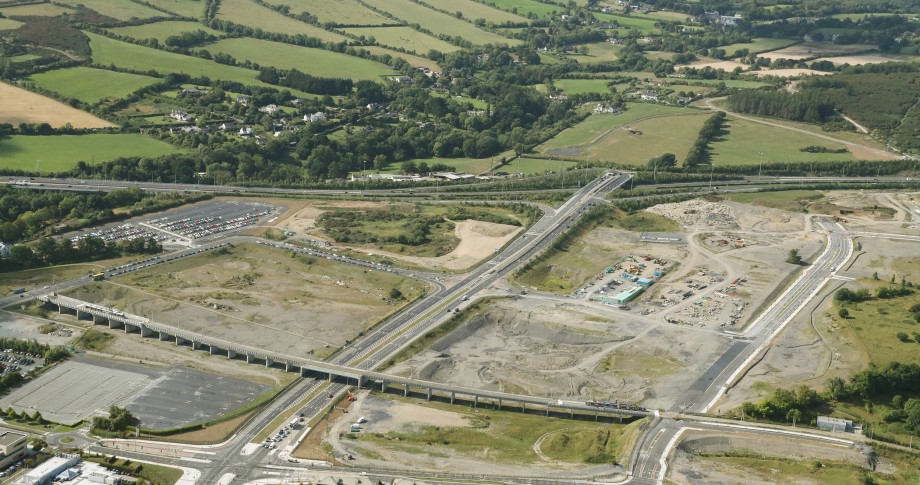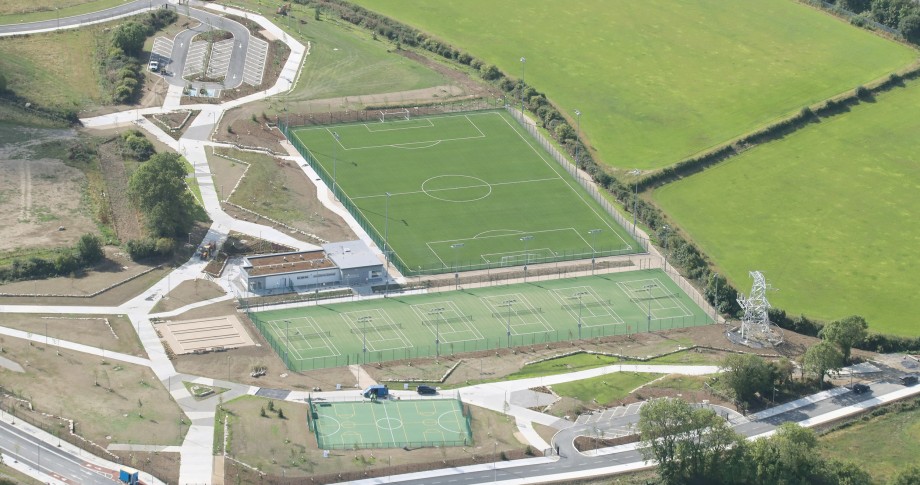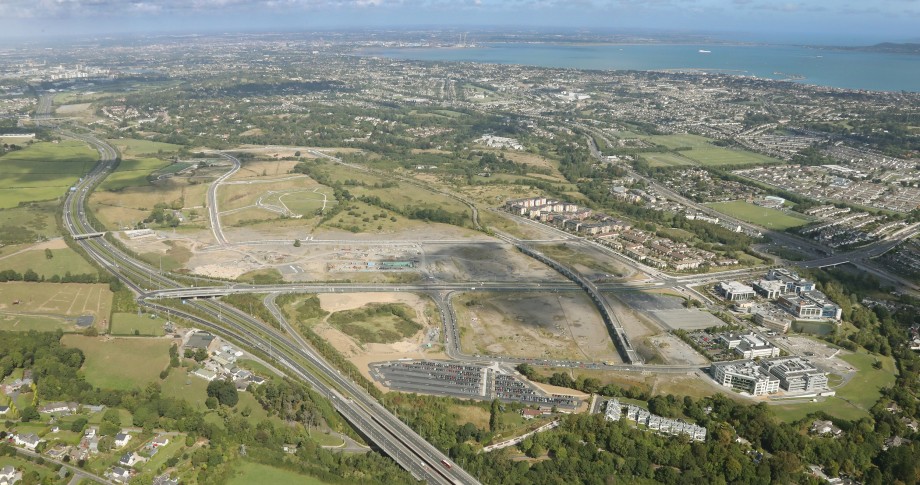 Client
Hines
Consultant
Arup Consulting Engineers/KSN Project Management/ Murray & Associates/Linesight
Location
Cherrywood, Co. Dublin
JCL are the lead contractor in this joint venture, contracted to construct the initial and key infrastructure works for the 125 hectare site adjacent to the M50 motorway.
Key Features
5km of new road construction internally on the site – with full drainage network, cycle lanes, footpaths, public lighting and 6 major junctions
Full service installation within the road network to facilitate full development planned in the future – foul sewer (up to 750mm diameter), watermain (up to 500mm diameter) ESB 38KV and 110kV circuits, power and communications ducting, etc
Major on road works with upgrade of Wyattville Roundabout to a signalised junction and upgrade of Tullyvale Road
New at grade crossing of existing Luas lines, requiring substantial works to Luas network and tunnelling of all services under the live line
Construction of 13 acre Beckett Park with 12,000m2 exposed aggregate paving, feature walls, tennis courts, FIFA standard all weather pitch, pavilion
Construction of 22 acre Tully Park with buff asphalt walkways, granite entrance and feature paving, major soft landscaping and integration with historic and protected Tully Church
Construction of 47 acre Ticknick Park with paying pitches, walking and jogging routes and soft landscaping
Upgrade of Cherrywood Buisness Park
Construction of new roads and utility infrastructure to all sides of the new Cherrywood Town Centre.